ARC PRINTER REPAIRS & CARTRIDGE DEPOT LIMITED
is a multi brand provider of managed print services, printer repairs & consumables like toners, carttridges. Our tailored solutions for both hard ware and software suit your oragnisation since its supported by the market leading Onsite service which optimises client performance ensuring your organistaion still runs around the clock.
Our expertise in the industry has provided us with knowledge to develop solutions that answer needs of today's clients ; these solutions allow you to:-
Reduce cost of ownership of printer, copiers, scanners etc
Increase productivity at work place.
Reduce downtime and breakdown of machines.
For more information about our services and products contact us

Email
:- archprinterrepairs@gmail.com
Call
:- +256773020185(whatsapp)
To contact ARC PRINTER REPAIRS & CARTRIDGE DEPOT LIMITED please click below.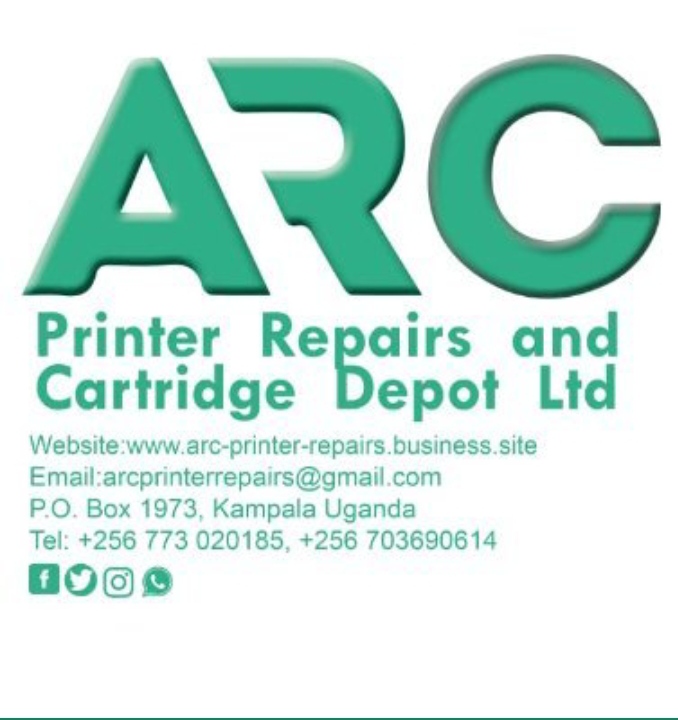 Specialty:
Information Technology
Registration Date:
Feb 13, 2021
Location:
OPPOSITE E-tower
Plot: 64
Floor/Suite: Kampala
Kampala
Uganda

Last Updated:
159 days ago
Tagged: Consumables Hardware Information Technology Machines Office Equipment Photocopiers Photocopying Services Printers Printing Services Scanners Secretarial Services Software Toner & Cartridges
Personalized Content