Emvigo Technologies Africa & BPO Services is a leading technology company that offers innovative and high-quality solutions with a 360-degree approach. We operate according to ISO 9001:2015 and in compliance with the Personal Data Protection Ordinance (PDPO). These reflect our commitment to delivering quality services that exceed industry standards and safeguarding your data privacy and confidentiality. We take pride in being your one-stop destination for top-notch BPO solutions, telephone services, and a comprehensive suite of IT services. As a trusted global provider, we are dedicated to delivering exceptional customer experiences to businesses of all sizes.
Our diverse range of services includes:
1. BPO Solutions
2. Telephone Services
3. Customized Software Solutions
4. E-Commerce Solutions
5. Server Support
6. PA Systems:
7. IT & Networking Infrastructure Design
8. Embedded Systems
9. Design, SMM and Content Marketing
At Emvigo Technologies, we understand the importance of personalized solutions. Our flexible offerings cater to your existing and future requirements, whether you need individual services or a holistic IT package. Our mission is to deliver high-value, innovative, and cost-efficient services that foster business growth for our clients.
Our vision is to become one of the top 5 globally trusted BPO service providers in Africa, with a goal of employing 15,000 Ugandan youth by 2025. Emvigo stands apart due to several factors, such as a constant power supply, a robust infrastructure, qualified talent, strategic location, and attractive rewards and motivation programs for exceptional performance.
We believe Uganda is the BPO destination of choice, offering advantages like being an English-speaking country, technological advancement, low costs, a stable political climate, and access to qualified talent. Emvigo is committed to making Uganda the ultimate BPO destination in the region and has proudly represented the country at prestigious events, showcasing its potential to attract more investment and talent.
Join hands with us and experience the Emvigo advantage, where excellence, innovation, and customer satisfaction are at the heart of everything we do. #BPOUGANDA
To contact Emvigo Technologies Africa & BPO Services please click below.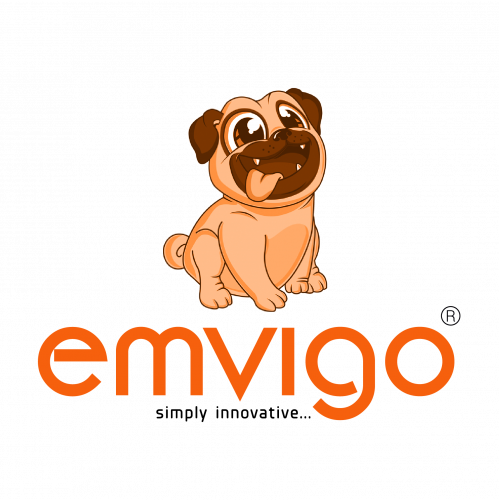 Specialty:
Information Technology
Registration Date:
Nov 16, 2017
Location:
Aquva House, Mulwana Road, Kampala
Plot: Aquva House, Mulwana Road, Kampala
Floor/Suite: Floor 4 & 5
Kampala
Uganda

Last Updated:
134 days ago
Tagged: BPO Compliance Computer Software Data Processing Design Consultation e-Commerce Graphic Design Human Resources Information Technology Infrastructure Investments IT Consultancy Marketing Networking Outsourcing Security Services Servers Social Media Software Software Development
Personalized Content