Hamis Mukasa Property Consultants (U) Ltd is a registered Real Estate company that has been operating for more than 5 years now. We specialize in the sale and rent of land or real estate properties. Hamis Mukasa Property Consultants also acts as an intermediary between buyers and sellers, providing a range of services to help both parties navigate the complex process of buying and selling land. We offer commercial, residential, agricultural and industrial property.
Hamis Mukasa Property Consultants buy and sell plots-land and houses with ready land titles. Our plots are strategically located in Maya, Nsangi, Mpigi, Nakirebe, Kamengo, Buwama, Kyabadaza, Kayabwe, Nakawuka and other different parts of Uganda.
We have affordable plots, ready land titles, ready water supply and electricity supply in developed neighborhood, good roads with in the estates and free inspection to our different sites and we also allow installment payments.
To contact Hamis Mukasa Property Consultants U Ltd please click below.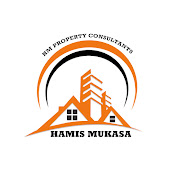 Registration Date:
Jul 13, 2022
Location:
Kampala-Masaka Rd - Katende
Plot: Katende - Masaka Road
Kampala
Uganda

Last Updated:
8 months ago
Tagged: Agriculture Consulting Real Estate
Personalized Content