HMS BRINGS YOU QUALITY MEDICAL CARE, AT OUR DIFFERENT CENTRES AND AS WELL WHENEVER YOU ARE THROUGH OUR MOBILE CLINCS, HMS TOURIST DOCTORS, CAN NOW PROVIDE MEDICAL CARE FROM YOUR HOME, HOTEL, OFFICE, SCHOOL OR AT YOUR FARM etc https://hms.ug/tourist-doctors/
The Medical team can as well collect samples and do Laboratory tests, deliver the results physically and also via mail, treatment and as well ultrasonic services can be also conducted outside the Hospital setting.
OUR CENTERS ARE OPEN 24hrs ie
1. HUDSON MEDICAL CENTRE- SEETA BRANCH opposite Mukono stage / Next DTB bank
2. HUDSON MEDICAL CENTRE- KIREKA ,KASOKOSO ROAD
3. LIFE REFERRAL MEDICAL CENTRE- KYEBANDO/ KAMWOKYA PASS OVER
To contact HUDSON MEDICAL SERVICES please click below.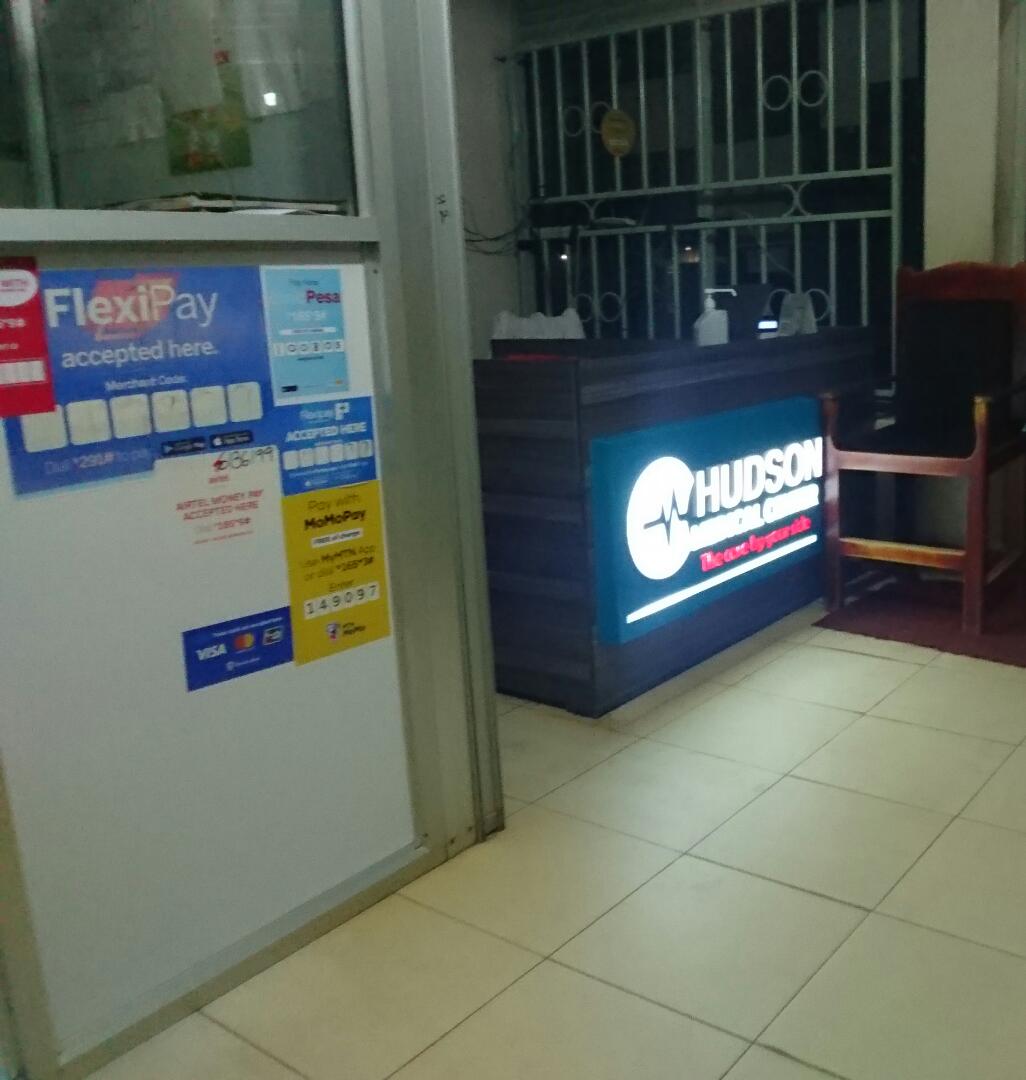 Specialty:
Health & Medicine
Registration Date:
Jan 15, 2016
Location:
Seeta-Mukono along Jinja Road
Plot: 1240
Floor/Suite: Ground Floor
Kampala
Uganda

Last Updated:
138 days ago
Tagged: Banking Hospitals Hotels Laboratories Medical Services Medicine
Personalized Content