Executive Summary
With land being a limited resource yet it is must for any construction project, developers have now decided to utilise the vertical space more and more. This calls for multi stored structures and hence the need for Elevators and escalators such that the space above the ground is accessed easily.
Our business is built on enhancing the locally available labour to such that it can handle the procurement, installation, maintenance and repairing of these elevators. In so doing we ensure that client' needs are met with a lot of convenience.
What Makes Us Different
§ Enhancing local labour
§ Quality compliance
§ Dedication to client's need
About Us
Afri Group Uganda Limited was established and registered in 2006 with an aim of enhancing local labour to be able to provide the expertise required in executing Lift installation and maintenance projects.
What we offer:
§ Lifts / Elevators and escalators sourcing
§ Lifts and elevators installation
§ Lifts and escalators Maintenance
§ Lifts and escalators repairing
To contact Afri Group Uganda Limited please click below.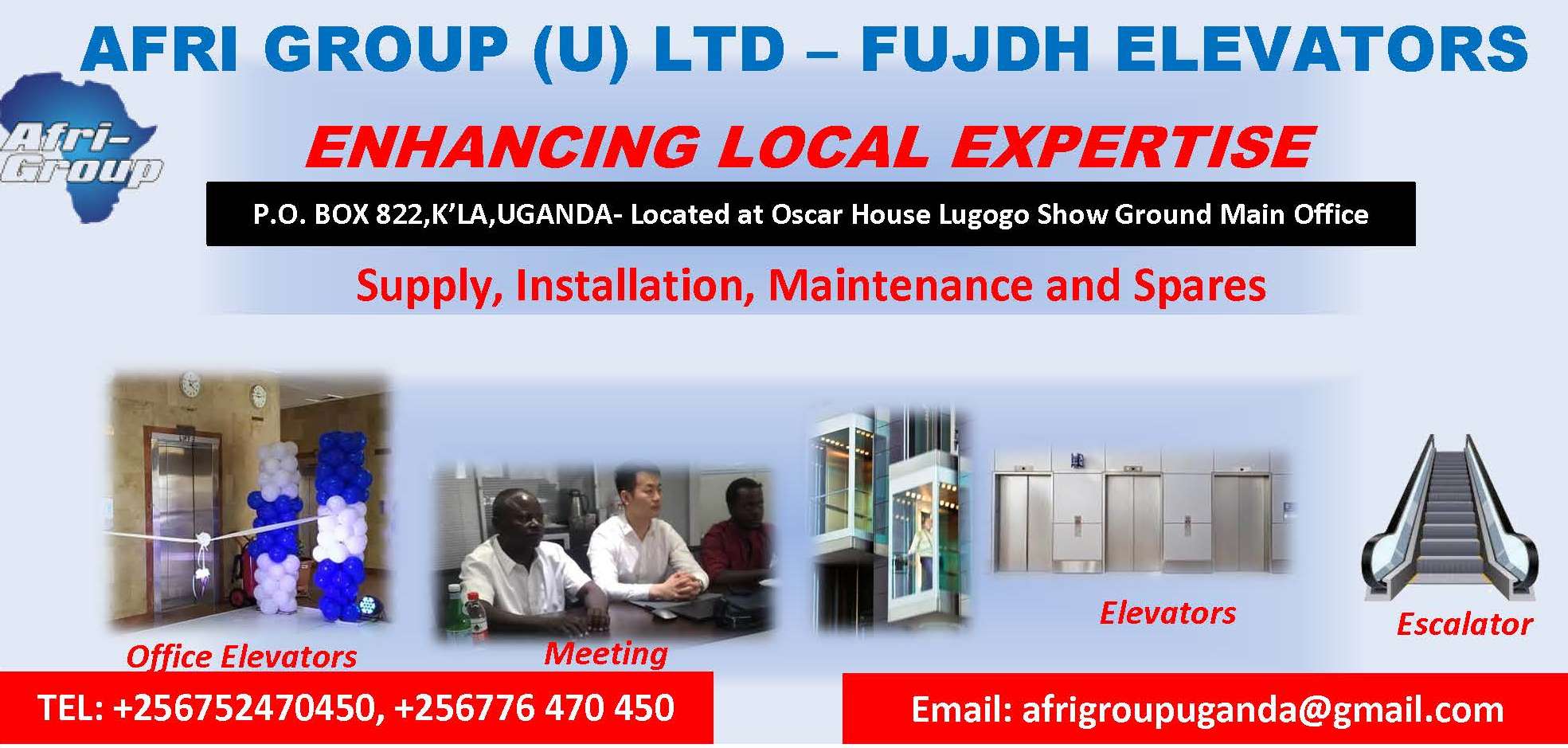 Registration Date:
Jan 24, 2006
Location:
Coronation
Plot: 18
Floor/Suite: 1
Kampala
Uganda

Tagged: Agricultural Tools Bridge Construction Carpentry Chickens & Poultry Civil Engineering Compliance Construction Construction Materials Conveyor Elevators Equipment Rental Escalators Feeds Furniture Gauze Hand Pumps Helmets Lift Installation Mechanical Engineering Mosquito Nets Plumbing Plumbing Materials Poles Procurement Soda Supplies Trimmers Water Engineering Water Works
Map
View in Streetview
Personalized Content